BEZALEL Receiver Case for iPhone 7 Plus
Wireless Charging Receiver Case
Magnetic
Alignment

The BEZALEL wireless charging receiver case for iPhone 7 Plus is equipped with a magnetic alignment feature that guides your phone to the optimal spot on the charging pad every time.

Uniquely
Functional

The BEZALEL receiver case has an attached, flexible & durable lightning cable connector that easily slides in and out.
Stay Charged
at Any Time

The BEZALEL receiver case for the iPhone enables you to power up in your car, Starbucks, or anywhere with a wireless charging station.
Specifications
Qi
Wireless Technology
.115
iPhone 7 Plus
Weight (lb)
5 / 1
Output (Voltage/Amps)
6.61 x 3.19 x 0.43
iPhone 7 Plus
Dimensions (Inch)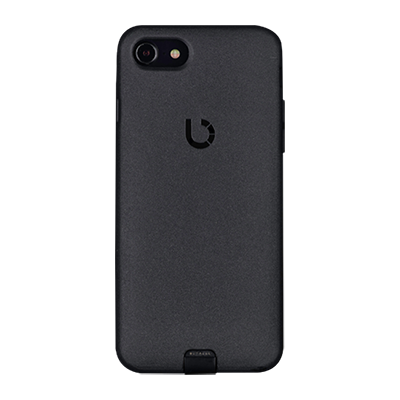 BEZALEL Receiver Case for iPhone 7 Plus
What Customers Say
Still trying to get it right
Trying to figure out how to get the iPhone from sliding off of the charging spot
Fast service good products
Ordered my case and it was at my house. And informed by email on every thing that was going on
Excellent
Product works great and customer service people are outstanding
Iphone
Case did not fit. Nothing in stock had to request a refund
Good product
Works in my 2016 gmc and 2019 traverse.wish they came in colors.
BEZALEL Receiver Case for iPhone 7
2016 Silverado console charger
I have a 2016 Silverado with a console charger. My iPhone 8 would not work. This case works great, has to be upside down, but it works.
Update on review
After righting my review Bezalel reached out to remedy my situation in less than 10 minutes. They offered to replace my case for free once they received the broken one. I was not expecting this because the case did fall off my coffee table and broke, yet they stepped up to help me out. Great case, good look and texture. Just make sure it doesn't drop on the plastic wireless plug cover.
Wireless Case & Charging Pad
Both work great so far. Had some initial questions that customer service was very prompt in answering. They were deliginet and gave me all of the information I needed. These products work as advertised so far. Also works great on my 2016 Chevy Silverado.