BEZALEL Receiver Case iPhone 6 Plus
Wireless Charging Receiver Case
BEZALEL Receiver Case iPhone 6 Plus
Wireless Charging Receiver Case
Magnetic
Alignment

The BEZALEL wireless charging receiver case for iPhone 6 Plus is equipped with a magnetic alignment feature that guides your phone to the optimal spot on the charging pad every time.

Uniquely
Functional

The BEZALEL receiver case has an attached, flexible and durable lightning cable connector that easily slides in and out.
Stay Charged
at Any Time

The BEZALEL receiver case for the iPhone enables you to power up in your car, Starbucks, or anywhere with a wireless charging station.
Specifications
Qi
Wireless Technology
.115
iPhone 6 Plus
Weight (lb)
5 / 1
Output (Voltage/Amps)
6.61 x 3.19 x 0.43
iPhone 6 Plus
Dimensions (Inch)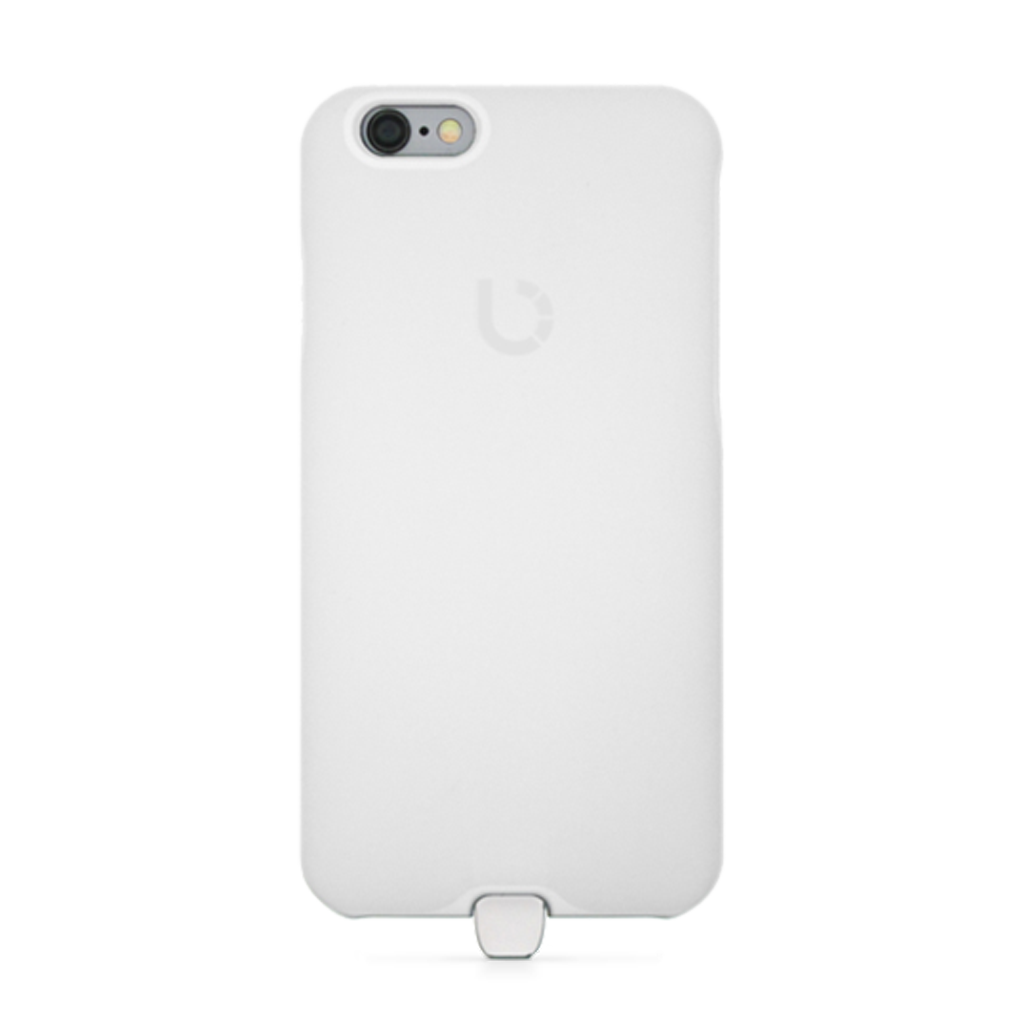 BEZALEL Receiver Case for iPhone 6 Plus
What Customers Say
Iphone 6 plus given new life
works good on Samsung wireless charger and in Subaru 2020 outback. would not work in 2019 Toyota Camry because of length of phone with case. a newer phone with built in wireless charging would probably work because lighting port would be empty whereas with case the port is employed with case jack which does not allow it to lay flat in Toyota wireless charger.
BEZALEL Receiver Case for iPhone 6 Plus
Receiver cases iPhone 6 Plus.
I received the package on Tuesday afternoon,
Thanks now looking too order two,Bezalel chargers I have ordered a white one before, I see you have in slim form, looking for black and white.
Judy okay
Doesn't charge always on home charger and it would be nice to have a dual outlet for car play
Order review
I ordered a black case and you sent me a white case
Receiver Case for iPhone 7
no more wires needed while charging in my new car! Works great.
Receiver case for iPhone 6
Great! Really wish you would not discontinue this model. I had the black and dropped the phone and the case broke. Now I'm having to buy white because you are discontinuing both black and white. Don't want to buy a new phone but eventually I will have to if I want the convenience of charging in my Tahoe. Decisions to discontinue a product are NOT always customer friendly. Thanks.
Works Great and looks Sleek
I love my White Wireless receiver case ! Just purchased a 2018 Buick LaCrosse that has a wireless charging pocket and my IPhone 6 didn't have a built in receiver. The Manuel recommended this Case and it works Great and charges quick! Haven't had not one issue!