Altair Wireless Charging Stand
10W Fast Wireless Charging Stand
made for iPhone 11, 11 Pro, 11 Pro Max, XS, XR, Samsung and other Qi‑enabled devices
*For best product performance, use BEZALEL 18W USB Power Adapter.
$64.99
Altair Wireless Charging Stand
10W Fast Wireless Charging Stand
made for iPhone 11, 11 Pro, 11 Pro Max, XS, XR, Samsung and other Qi‑enabled devices
*For best product performance, use BEZALEL 18W USB Power Adapter.
$64.99
Fast Wireless Charging Stand

Fast‑charges up to 10W. Altair delivers optimal wireless charging experience. For Qi‑enabled smartphones: iPhone 11, 11 Pro, 11 Pro Max, XS, XS Max and XR, Samsung, LG, Sony, Google and more.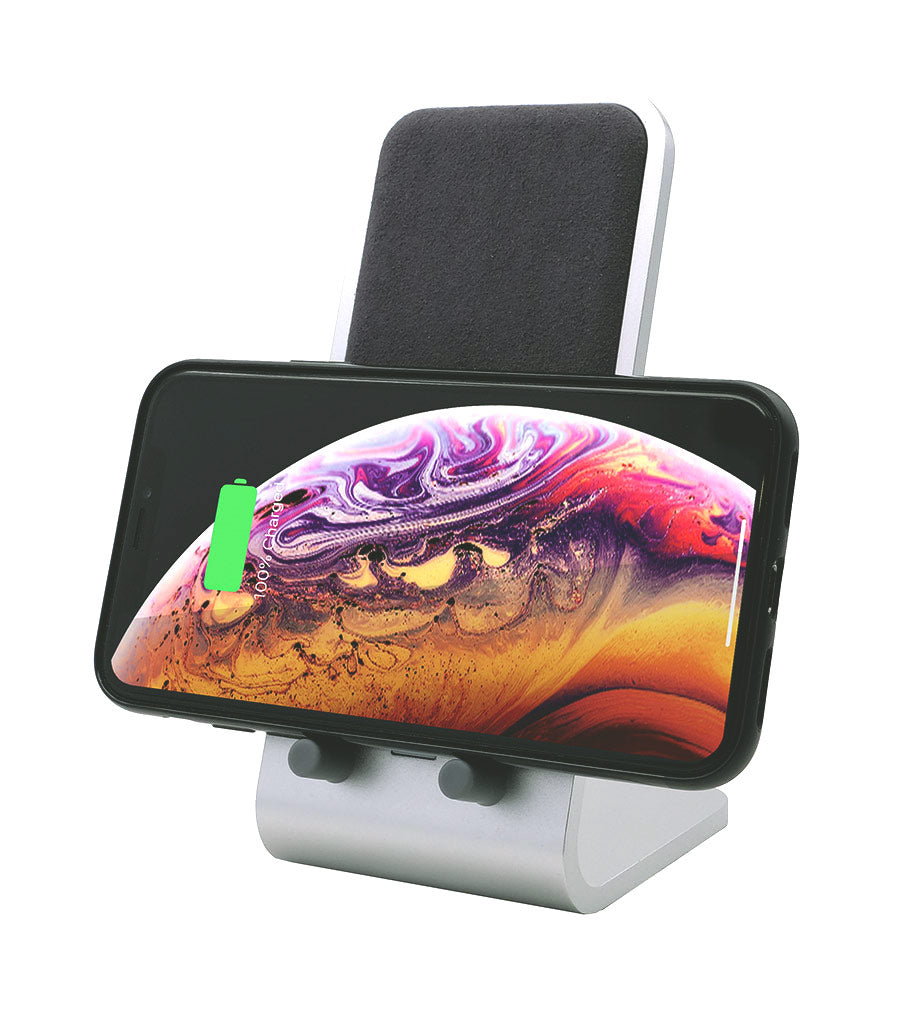 Convenience and Perfection

Specially-designed wireless charging stand, Altair is designed for convenience and perfection. Set to a perfect angle and easy Face ID recognition. Open bottom allows for lightning connector usage when needed.
Strength and Stability

10mm aluminum body, durable cover, sturdy knobs. Strong and stable.
Specifications
Qi
Wireless Technology
7.9
Weight (Ounce)
5V / 2A, 9V / 1.67A
Input (Voltage/Amps)
5V / 1A, 9V / 1.3A
Output (Voltage/Amps)
3.25 x 2.75 x 6.12
Dimensions (Inch)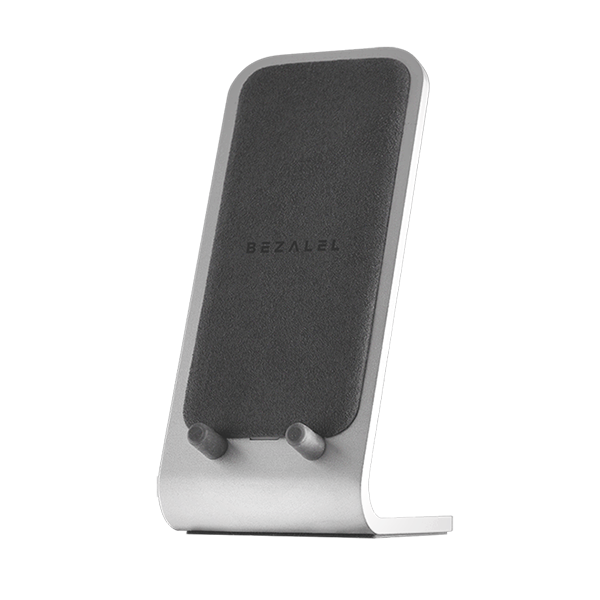 Altair Wireless Charging Stand
USB-C Cable
How fast does Altair charge?
Can I charge my phone on both landscape and portrait mode?
Yes, you can charge your mobile device on either landscape mode or portrait mode. Please make sure your phone is centered correctly on to the charging stand.
Will Altair charge if I have a case on my phone?
Depending on the type of case, the Altair will charge through most cases up to 5mm thick. Any case with metal, wallet cases w/ CC holders on the back or magnets for magnetic car mounts will disrupt the wireless charging process and will not charge properly.
What is included with the Altair?
Within the package, you will find the USB-C cable, user guide along with Altair wireless charging stand.
Altair can wirelessly charge most Qi‑enabled devices. Click here to see if your device is compatible.
What Customers Say
Fabulous charger!
The charger is great, and I couldn't be happier. My iPhone 8 Plus charges quickly, completely, and with no muss or fuss. Thank you for such a great product, and I've recommended it to friends and family!
Great Company
It works excellent makes life a lot easier instead of plugging and unplugging the charger cable
Altair charging stand
Excellent product. Easier to make the perfect wireless connection to my I-phone.
Love it, perfect at office desk
well built and great quality charging stand
Stylish and works great
The charger immediately connects to my phone when I place it on the charger. Never gets warm.
Awesome item
It was a great buy. Had been looking for a wireless charger and a stand fory phone for a while and this did the job.