Prelude Portable Wireless Charger
10W Fast Portable Wireless Charger
made for iPhone 11, XS, XS Max, XR, Samsung and other Qi‑enabled devices
*For best product performance, use BEZALEL 18W USB Power Adapter.
$79.99
Prelude Portable Wireless Charger
10W Fast Portable Wireless Charger
made for iPhone 11, XS, XS Max, XR, Samsung and other Qi‑enabled devices
*For best product performance, use BEZALEL 18W USB Power Adapter.
$79.99
| | |
| --- | --- |
| | Go on with your life without the extra battery weight. Prelude adheres to the glossy-surface back of your phone and charges wirelessly when you need it. Freely remove the Prelude when you're done. Simple. |
True Wireless
Charging

Prelude adheres to the glossy-surface back of your phone, so you can use your phone and charge at the same time. Play games, take pictures and watch your favorite movies while you charge.

Magnetic alignment case for latest iPhones available. Perfect match designed for iPhone 8 and above!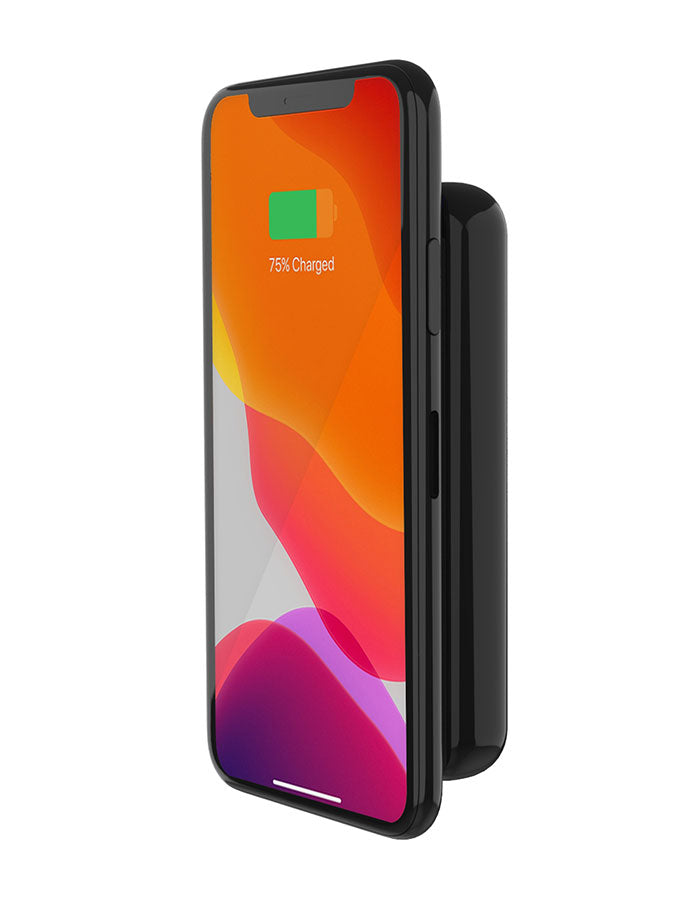 Fast‑Charging
& Easy to Use

Fast‑charges your smartphone up to 10W. Powers on with motion sensor. Easily adheres to phone when you need it, easily detaches when you don't.
Wireless Charging
Multiple Ways

Multi‑functioning Prelude moves freely with you as a wireless portable charger.

Works also as a wired portable charger when convenient for you. Now, charge even faster, up to 18W with BEZALEL's Type-C cable. With or without a cable, fully-mobile Prelude is designed with your ever-changing needs in mind.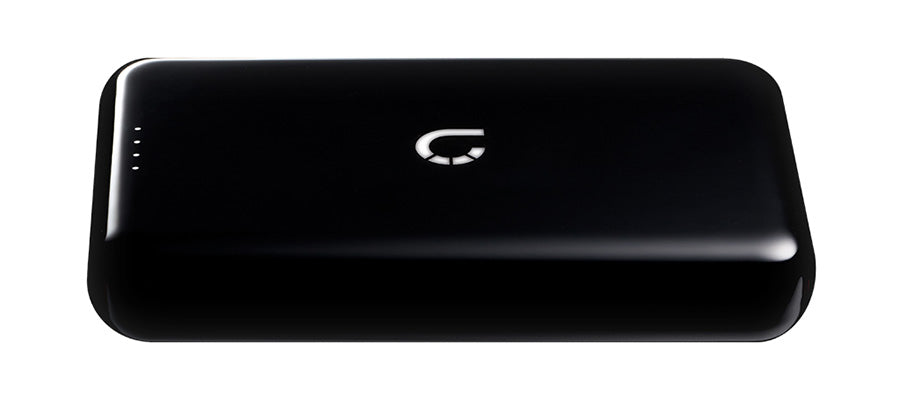 From the Designer

"We wanted to design a charger that was wire‑free, gravity‑free and hassle‑free.

Prelude was brought to life by combining nano-suction and wireless charging technology in an ultra‑slim, small frame, made of a seamlessly smooth body, with no lines or screw holes."
Specifications
Qi
Wireless Technology
5.6
Weight (Ounce)
12V / 1A
Wireless Input (Voltage/Amps)
DC 5V / 9V, 12V ; 18W
USB-C Input (Voltage/Amps)
DC 5V / 1A, 9V / 1.2A, 12V / 0.9A
Wireless Output (Voltage/Amps)
5V / 2A, 9V / 1.67A, 12V / 1.5A
USB-C Output (Voltage/Amps)
5000
Battery Capacity (mAh)
4.4 x 2.6 x 0.63
Dimensions (Inch)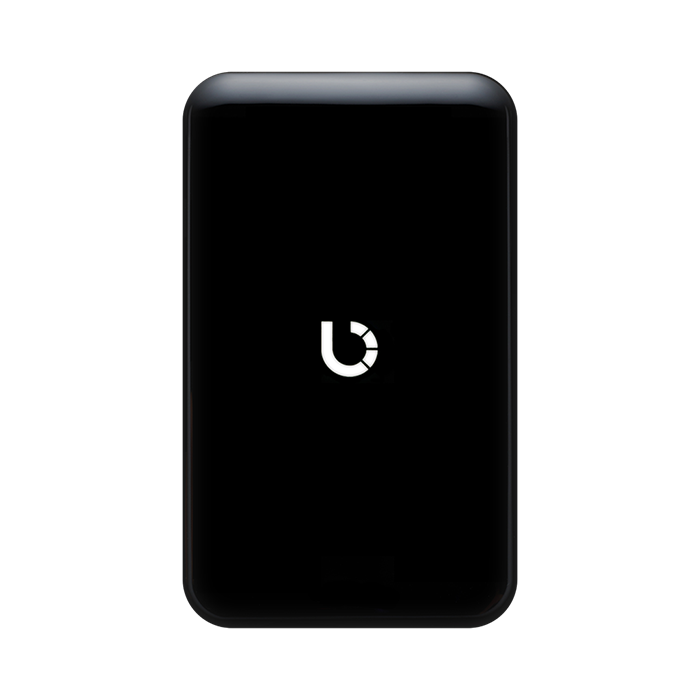 Prelude Portable Wireless Charger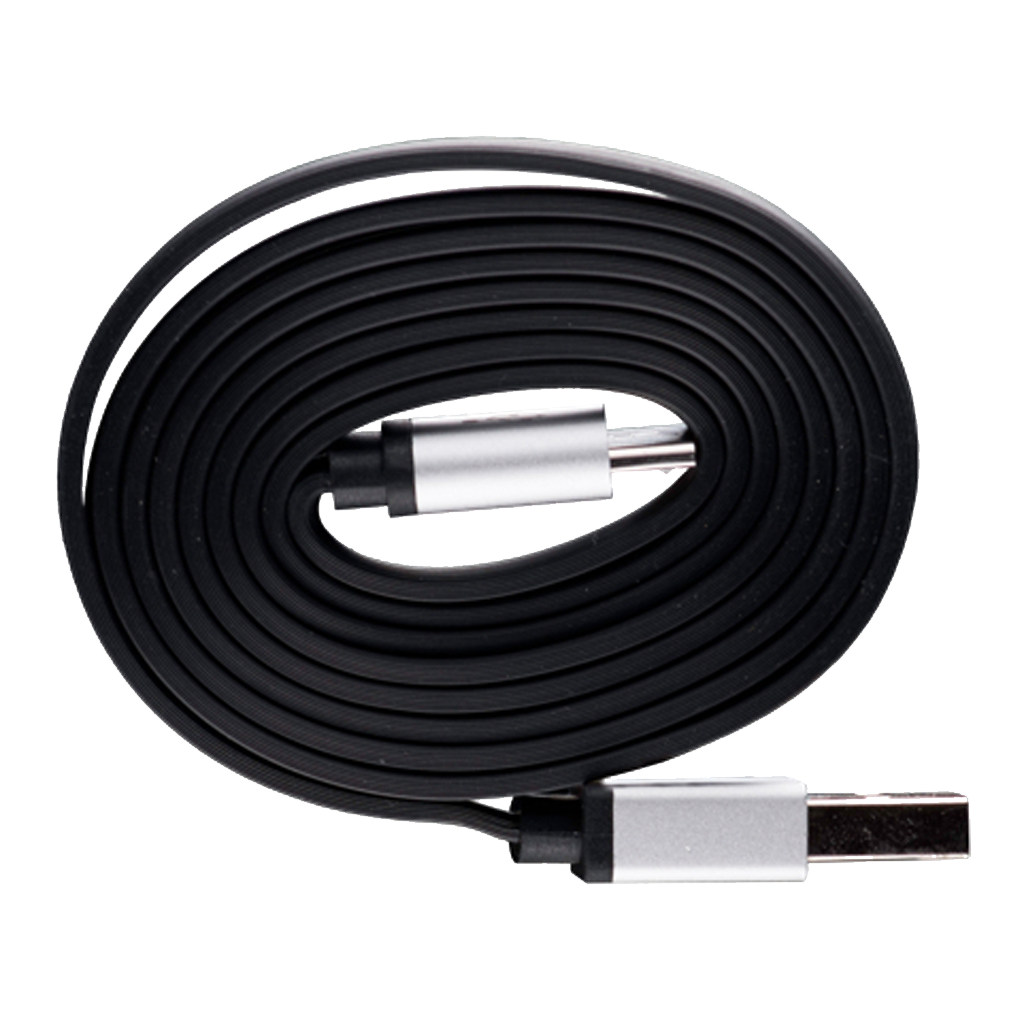 USB Type-C Cable
How do I charge my device using Prelude?
There are two ways to charge Prelude:
Charging Prelude by Cable: Plug USB-C end of cable to Prelude and the other end into the power adapter.
Charging Prelude wirelessly: Place Prelude (the side with the logo) onto a Qi-charging pad. A wireless charging LED indicator will light up to show prelude is being charged wirelessly.
How do I know when my Prelude is fully charged?
Once fully charged, all 4 LED indicator lights will be on.
How fast does Prelude charge?
The wireless charging speed for the Prelude is 10W. However, please note that some wireless charging receivers may charge at a slightly slower rate.
The Prelude can also charge your phone up 18W via its USB‑C output port with BEZALEL USB‑C to Lightning cable or USB‑C to USB‑C cable.
How long does it take to charge Prelude?
When using BEZALEL 18W Power Adapter, it will take only about 1.5 hours to fully charge your Prelude.
When using a Fast Charge, a 5v/2a (or 10W) or a QC 2.0 or 3.0 adapter it will take about 2-3 hours to fully charge your Prelude. If you are using anything smaller than mentioned, such as standard iPhone charging cube (5W), it will take approx. 4.5 hrs to fully charge.
How long does the battery last?
Prelude is designed to give your phone the extra boost it needs throughout the day. It will give your smartphone approx. 75-95% additional battery life. Depending on the device you are charging, the battery will last accordingly.
What is the Prelude's battery capacity?
The Prelude's battery is 5000mAh, its rated capacity is 3100mAh.
What do I do if my phone is not charging?
If your Prelude is not charging your mobile device, double check to see if it is Qi compatible. If so, the center of the nano-suction area must be correctly aligned to the center back of your phone.
The nano-suction area is dirty and does not attach well anymore.
If the nano-suction area becomes dirty or dusty, it will lose some of its stickiness. Simply, rub the nano-suction area with your finger using lukewarm water and let air dry. This will make it regain stickiness and can be used over and over again.
NOTE: Do not put Prelude under running water.
Can I bring Prelude on a plane?
Yes! According to TSA, portable chargers or power banks containing a lithium ion battery must be packed in carry‑on bags only! NOT ON CHECKED BAGS.
Prelude can wirelessly charge most Qi‑enabled devices. Click here to see if your device is compatible.
What Customers Say
So far so good!
I purchased the Prelude portable wireless charger for myself and as gifts and so far, I like it! While Christmas was just 2 days ago and I haven't used it but once, it works great with my iPhone. I didn't purchase the separate case, but it charges my iPhone with the case that I have:)
Prelude Portable Wireless Charger
Love it but..
I really like the it but when I carry it in my purse the charge seems to wear out. Other than that it's great!
Not working
Prelude is not charging iPhone. There are no directions or photos on how they place on phone. I looked up on site and it showed photo with lights going to top. Tried both directions. Still not charging
I travel - lots. It held a charge and worked great.
I was worried that I would run down the charger ever time it was bumped but so far it has had full power when I needed it. Love the fact that I can still the only connector for conference calls while the battery is powering the phone. So why not just buy a battery jacket for your phone? Because I am not sure I want to carry a battery around most of the time - but rather just when I need it. Not sure QI is the most efficient power transfer but I good with not having to deal with or carry a cable. Hope the company eventually makes a slightly larger one.
One of the BEST!
Received my Prelude and I gotta say one of the best power banks around. I made a video showing it off if you guys want to check it out. Simple and charges your phone quickly. This is now my to go wireless power bank.
Prelude
So far loving it !! Charges great